Unwrap the Ultrabook - Specialmoves

Unwrap the Ultrabook
Jotta
Brief

To celebrate the festive launch of the new Ultrabook Convertible, Intel challenged us to create a Christmas card with a difference; an interactive game where players could unwrap gifts using the movement of their hands, the motion captured and analysed by their webcam.

Play the game
Challenge

It's very difficult for most webcams to recognise and track hand-movements so we needed to come up with some nifty Flash-based image processing to ensure that players were able to open the gifts in an intuitive way. Lots of rapid R&D and frantic hand-waving across the studio enabled us to create a range of present-opening actions for players to use.

Not happy with just motion tracking, we also wanted to use gesture control across touchscreen devices too. Soon players were able to pinch, spin, push and pull open the presents on their tablets and mobile phones.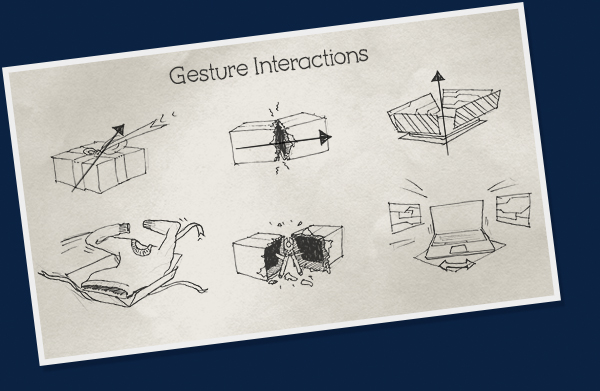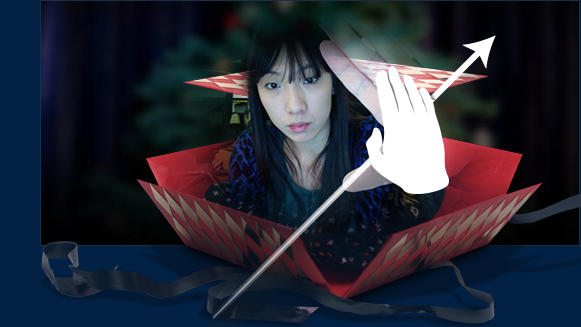 Solution

Alongside a Christmassy stop-frame animation directed by Jotta, we created an interactive game where players could unwrap the piles of presents stacked under the Intel Christmas tree. In amongst all the socks, smellies and snazzy jumpers was a shiny new Intel Ultrabook Convertible that, once unwrapped, enabled users to enter a prize draw. The game used social integration via the Facebook API throughout, adding users' names to gifts and making use of data such as upcoming birthdays to personalise the whole experience.

Using feature detection, this responsive site showed game players only the functionality supported by their device, switching seamlessly between Flash and HTML5, changing from webcam to gesture control to mouse clicks when needed.

Even Santa would agree that's much more exciting than another pair of stripy socks.