Halifax Online Choir - Specialmoves

Halifax Online Choir
adam & eve
Brief

As part of a Christmas campaign aimed at raising money for Save the Children, adam & eve wanted our production expertise to help create a digital brand experience giving members of the public their chance to shine by becoming part of the Halifax Online Choir.

Challenge

The site featured backing music from the real Halifax choir, so in order to sound as good as them, we created a pitch detection tool that monitored the pitch of your performance. We then built an interface that allowed users to view all the choirs and to isolate and listen to any of the individual voices that made them.

With so much user-generated content moderation was crucial, so we built a simple tool for administrators to view clips and then accept or reject them. Once a choir was approved, it was posted to your Facebook wall for all to see.


Solution

You could join the Halifax Choir by visiting the site, recording your own video and creating a choir of people from the recordings submitted. Choirs could be made up of your Facebook friends or complete strangers. We then created a tool that synced fifty featured choirs and enabled them all to sing in 'harmony'.

'Liking' a choir on Facebook meant that Halifax donated £1 to Save the Children. If you invited a friend to join a choir they gave £1 and finally if you sang along to 'We wish you a Merry Christmas' Halifax donated £2.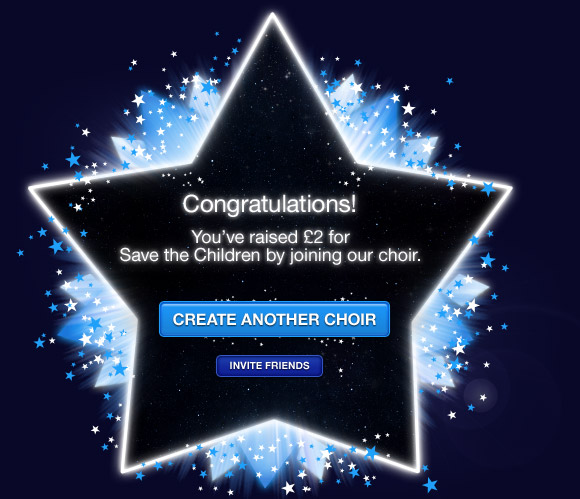 Results

Halifax raised a staggering sum for Save the Children. There's nothing quite like having a sing-along whilst donating to a good cause.