D&AD Student awards - Winner Interview - Specialmoves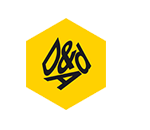 D&AD Student awards
Winner Interview

Digital Design Category
Specialmoves worked with Microsoft to set the Digital Design category this year.

This forward thinking entry by a group of Canadian students was the only one in the category to win a coveted Student Award. We thought we'd pick their brains to see what went into creating this outstanding work.

D&AD Student Awards
Firstly, can you briefly explain what your entry was about?
Our entry was about implementing multiscreen application and use into our everyday lives. The Chinese has an old saying that Shelter, Food, Clothing and Transport is the basis of all human lives and that was the domain we tried to implement. To do so, we had to solve two fundamental problems. First was with having a cohesive user experience across all platform, this ensures a smooth transition as users navigate from one platform to another. The other problem was that technology to many, is still complicated and thus, intimidating. Multiscreen only makes it more so. Having technology to be invisible and smart enough to conform to us, instead of another way around, curbs this problem. We believe that through solving these two problems, multiscreen can enter and value-add to our daily lives.
Congratulations on winning the D&AD Student award! How did it feel when you found out you had won one?
Thank you. It was a mix of excitement, joy, relief and nervousness all mixed in as one. When they announce our names we were still really nervous (the wait) and relief at the same time, relief that our hard work is recognized and paid off. It is really difficult to describe that feeling but this is how we can describe it at best. Even members who couldn't be with Felix and I shared the same tense, waiting for our tweets of the results.
When did you first hear about D&AD Student awards and how did you get involved in creating your entry?
Justin: I will take the liberty to answer this question on behalf of the team since I took the lead to assemble this team together. Stanley and I did our first design diploma at Temasek Design School in Singapore. Back there, D&AD is huge, and by that I mean almost every student wants to get one. I thought I wasn't ready back then so I waited a few more years. It is after I began my studies here at Simon Fraser University that I thought it was about time since there is never a time to be really ready that made me decided to join. I later then gather a couple of people who have different skills and share similar interests and passion for design and formed a team.
What did you hope to achieve when you decided to
enter the awards?

When we entered in this competition, we tried to keep our focus to have fun, do our best and create a better product instead of the win. We think that is more important and less stressful. Yearn for the win only came when the results for the nominations are out. It was difficult not to hope to win while deep down, while knowing there might be a chance to.
Justin: There are many things that I believe design should be done and actively practices it. The last thing I want to be is to be wrong on every level. The awards gave me a platform to know if what I do is right, it is a place for me to find out more about myself.
Sarah: I wanted share my ideas with other outstanding individuals. The awards allowed me to improve on my skills. It was a challenge and an opportunity that allows me to utilize the skills that I have learnt so far and help develop and grow.

Felix: As digital design is currently at the forefront of many design moves involving the integration of new technologies, I find there is still a vast space ready to be explored by designers, and the brief gave me an interesting opportunity to explore in this area.

Stanley: I did not really hope for anything, but perhaps see where I stand alongside of the most promising designers from around the world. The win was a source of encouragement and validation that I have in a small way something to offer the design community.

Kenneth: When I first joined, I did not know what to expect and I just thought it might be a fun project to work on. I wanted to focus more on solving the brief as a problem, giving my best and have fun.
How did you go about creating the idea that you eventually submitted? Did you have several ideas or did you settle on your final idea straight away?
After reading the brief over and over, we began with a product philosophy. We then continuously refine the philosophy so it relates across all domain. We believe that is crucial when we design cross platform experience, the philosophy must hold. We think the future of screens can only work if we proposed an eco-system of devices than having one device in each domain. With an eco-system we can design a seamless experience across all platform, individual parts creates broken experiences. The domain was picked very carefully. Everybody has the basic needs of clothing, transport, food and shelter. We feel that if technology can come into our life in these areas and stay invisible, it will be truly integrated into our lifestyle. Beyond that, we simply iterate out the exact details of user experience, interface, wireframes, art direction and interaction until submission.
Why did you decide to work in a team instead of by yourself and what were the pros and cons of this approach?
We decided to work in a team mainly because each of us has different skill set. Although each one of us can execute a project of this scale individually, working in a team allow us to tap on the strengths and balance out our weaknesses. The other advantage to this decision is that we always have different opinions about the work, which helped reduce the "tunnel vision" effect by always having somewhat fresh eyes to look at the project.
What challenges did you have to overcome to get your idea completed?

The greatest challenge for us in this competition is time. Because Justin was also Teaching Assistant for Interface Design class and allowed students to work on D&AD brief as their final project, we could not begin ideating until the students have decided. If we had done so and overlapped domains with the students, it would be quite awkward. That was a good thing eventually because although we lost time, it created some restriction for us and that helped us ground our idea a lot better.
Were you happy with your final piece and what you would you have changed if you had more time?
Given the time we had, we are quite satisfied with the project so far. However, like every design, it can be an endless process when there are no deadlines. With more time, we can look into different interaction, different application of screen technology and improve the ubiquity of the experience, or even the copywriting of the proposal.
Your entry was almost the only one that didn't have a video to accompany it. Was that a conscious decision?
The thought of having a video did cross our mind initially. We believe that a video can help illustrate some of the interaction more visually. However, with the lack of time, we won't be able to make a strong and high quality video and because we didn't want to submit a video that we know will not be great, we decided not to do one. Instead, to focus on having a strong concept and images to illustrate the idea.
What advice would you give to students entering the competition next year?
Focus on coming up with great design. That alone is difficult and stressful. Thinking about winning and losing is additional unnecessary stress. Also, read the brief... many times, until you can get the insight of it is asking.
What are you hoping to do next?
Justin: Right now, I am in the midst of designing a next generation system that will improve the way Humanitarian Aid and Disaster Relief operations are handled. I would like to work in areas where we can make use of our creativity to create a global impact that change us for the better.
Sarah: I hope to continue to refine my skills and learn and grow with more opportunities arise. As I am still in school, there are many things I can improve and I hope that opportunities arise for me to take part in. I am motivated to improve my skills from design ideas and technical skills.

Felix: I have always been aspired by product design for a long time, especially for transportation design. As a user experience and interaction design student, I am looking forward to gain more working experience in the industry and pursue further education in industrial design. My ultimate goal is to help innovate the automotive industry by integrating technology with product design.

Stanley: Build on the momentum of the win to work harder, stay hungry and get better at what we love. My next big project would be honours research into how sacred geometry and proportions can influence the way we design responsive digital layouts.
Kenneth: I have always been very interested in animation and film. I think a good story can touch the audience heart and gives room to dream more. I have just graduated and am currently touching up my demo reel and portfolio while keeping a lookout for new opportunities.





Examples of sketchbook work done by the team