Draw with Flash for iPhone - Specialmoves

Draw with Flash
for iPhone
Specialmoves R&D
'Transmedia', 'Interconnectivity', 'Cross-Platform', call it what you like. Increasingly one platform needs to speak to another. For this R&D experiment, we wanted to find a way for an iPhone, or even iPhones, to communicate with a Flash website in real time.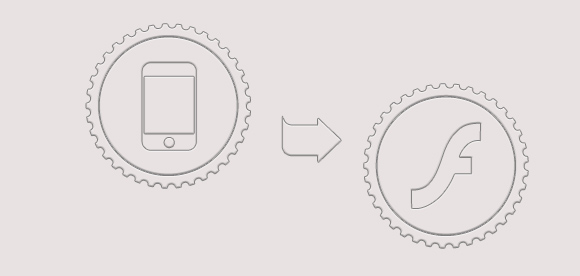 After a bit of head scratching we decided to create a Drawing Pad application. The iPhone functions as a controlling device and the output is displayed on a Flash website in real time.
Our timing was impeccable. Just one month later we were able to apply our innovation to our Consequences project: a live drawing app we created for Creative Review's Tweet Up at Tate Britain.