Young Developer Day 2011 - Specialmoves

Young Developer Day
Insights into the digital industry
On 7th November 2011 we hosted our first Young Developer Day, giving students a break from drinking cider and watching Jeremy Kyle, to experience 'a day in the life' of a fully operating studio.

The requirements for the event were simple: invite the best students we could find, shower them with tea and coffee and fire as much hospitality and knowledge their way as possible.
Kicking off the day was myself, Adam, a current university placement student, to share my experiences of working with Specialmoves and some of the massive insights I've gained since I first arrived. After a quick round of Q&A we passed the chalk to our Technical Director, Pascal.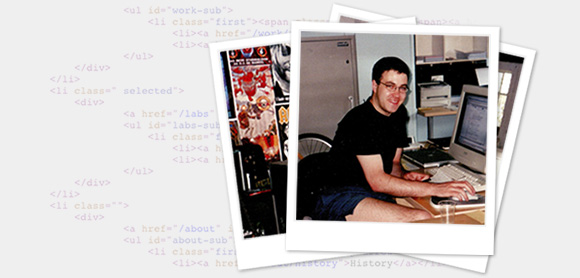 Pascal Auberson
Technical Director
Pascal gave the students the low-down on how the company started fresh out of university way back 12 years ago and explained the adventure of going from working in a bedroom to having global clients and 30+ members of staff.
Darrell Wilkins
Creative Director
Darrell was up next talking to the tune of inspiration: sharing his favourite Specialmoves projects, with an introduction to our love of Research & Development.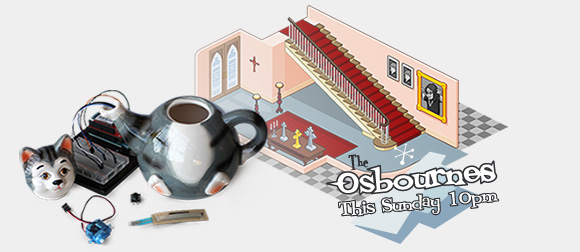 Ciaran Park
Dept. Head of Frontend Development
Ciaran opened up some fresh front-end developer geek time by explaining how we created our latest instalment of Specialmoves.com, using the progressive enhancement approach and hammering home the importance of user-targeted, rather than device-targeted web design.

Rik Leigh
Head of .NET
Rik gave us a more in-depth view of our development process, from how we begin synthesising a project from a technical standpoint to how the front-end developers, the back-end developers, and the designers all collaborate together.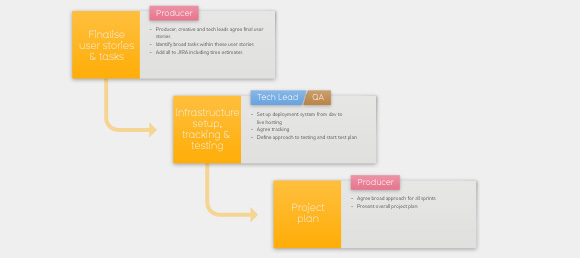 Studio Speed Dating
Finally we wrapped it all up with what we liked to call 'Studio Speed Dating'. The concept was that each student would have a 7 minute session with 7 lucky members of staff. These would range from Flash Developers, Front-end Developers, Back-end Developers, Designers and Producers to ensure each student got a well-rounded experience and fully understood how all of the pieces of Specialmoves fit together.

Once the day wound down we invited them all to our Call to Arms event for some more bites of knowledge accompanied by free beers and a few platters of meatball sliders: a student's dream!
Many thanks to everybody who was involved in the Young Developer Day. We had a great time organising it and we can't wait for our Young Designer Day in February 2012.