Social Media Week 2012 - Specialmoves

Social Media Week 2012
Exmouth House Social
Social Media Week London (February 2012) saw Specialmoves collaborating with our neighbours Mint Digital and Tempero to create "Exmouth House Social". Our mission was bold: to make Exmouth House more of a bustling hub of SMW activity than anywhere else. All in all, we ran 13 events, as well as partnering with Create Jobs to offer 2 Stratford students practical work experience. What a busy week!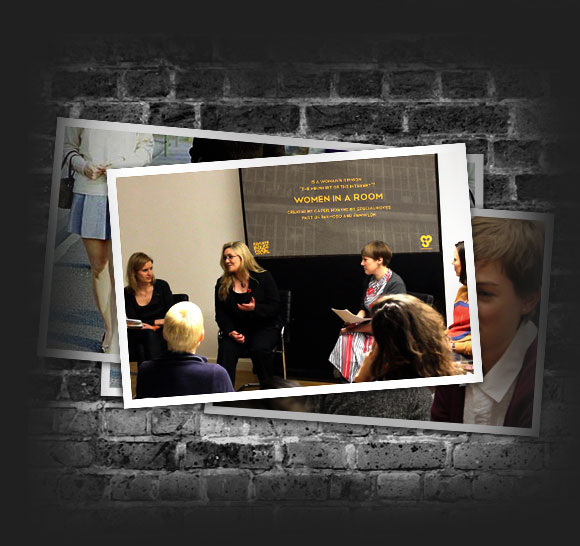 Women in a Room

Women in a Room is a monthly meetup for women who work in technology, created by Caper. We kicked our Social Media Week off by hosting February's session, which asked the women taking part whether they effortlessly over-shared their opinions online, or whether they lurked on the social media sidelines. Referencing Laurie Penny's blood-curdling article "A woman's opinion is the mini-skirt of the internet", we also asked whether social media is useful and empowering, or a risky business.

The evening kicked off with our 2 speakers giving their angle on the topic, followed by questions to the panel. We then split into smaller groups to chat in more detail, drink wine and mingle.
Thanks again to our speakers for making the night a great success:
Kate Bussmann: writer, editor and compiler of the world's first social media almanac, A Twitter Year: 365 Days in 140 Characters (Bloomsbury), which captures a dramatic year in news, sport and culture through tweets.
Julie Howell: arguably creator of one of the world's first online communities in 1995. She has worked at RNIB, Cabinet Office and BBC developing accessible digital policies, and today works as a social media trainer and a mentor.
Facebook Developer Garage London

The following night we sponsored Facebook Developer Garage, a monthly meet up that helps developers and the broader digital community keep up to speed on new Facebook developments, and to hear from their peers.
We were feeling generous, that day. Not only did we fund the free bar, but our very own Gavin Clark, Head of Flash, did a presentation on how to wrestle with personalised video on Facebook. Gavin kept the audience spellbound with a perfect mix of information, technical show-stoppers and laugh-out-loud humour.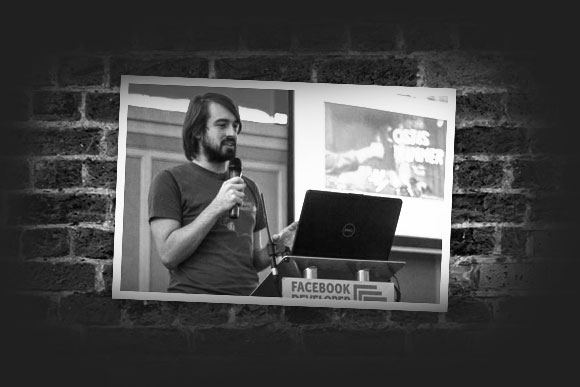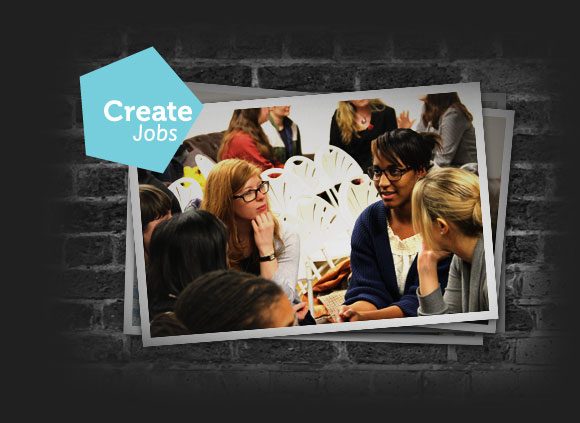 Create Jobs

Create Jobs is a partnership programme that provides work-related opportunities for young people from the Olympic Host Boroughs to get started in the creative industries. We were very fortunate that Create Jobs matched us with Michaela and Michelle, who came in to work with all 3 agencies during SMW. They blew us away with their eagerness to learn and help out. I'm sure you'd like to hear about their experiences direct from them.

"This invaluable experience will look great on the participant's CVs and raise awareness about what jobs they can move into. Thanks to everyone involved." Steven Moffitt, Chief Executive Officer, A New Direction (who manages CREATE Jobs).
It was an action-packed SMW for us and we're looking forward toSMW 2013 already.